For the major boss, see: Seraph
"The end is near. This incarnation of Hell's greatest foe will temper the strength of your units. Only the trulydetermined can survive."
— Combat Description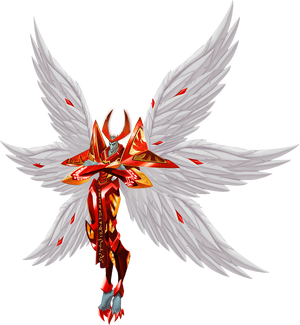 Seraph the Temperant is a boss combat that can appear in Ring 8.
In this combat, your units enter with Sap 3, and Seraph applies 3 Sap to your units on a floor every turn. It also features Darkwings, as well as high damaging Shadewings.
Like all Seraph combats, Seraph places a Lightwings on the train every turn.
Trivia
[
]
Like all Seraph combats, a Steelwings appears on the 2nd to final wave.